Abel Csabai is an expert in effective and sustainable physique enhancement. His mission for the last 5 years has been to help people get into their best shape, build muscle in the most efficient way possible, modify their body-fat settling point, and more importantly, do so in a way that allows fitness to be integrated into their lifestyle in a sustainable and enjoyable way. He runs the SSD Abel YouTube channel where he has hundreds of free videos interviewing the top experts in exercise, creating deep and practical guides and topic overviews on key fitness topics, and sharing his experiences.
https://www.youtube.com/@ssdabel
https://www.instagram.com/abelfitstuff/
Interested in working with me 1-1? I offer personalized coaching where I can help you reach your goals whether it be fat loss, muscle building, health improvements, or all of the above. I provide tailored nutrition, training, and supplementation advice (one or all together) with 24/7 ongoing support to help guide you every step of the way. Email me at scott.mys@gmail.com or DM me on Instagram and we can set up a FREE consult call to go over your goals, answer questions, and discuss what it could look like to work together!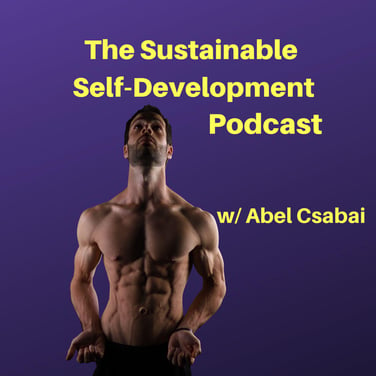 LMNT is offering a free sample pack along with any regular purchase when you use my custom link drinklmnt.com/carnivorecast . The LMNT Sample Pack includes 1 packet of every flavor. This is the perfect offer for 1) anyone who is interested in trying all of our flavors or 2) wants to introduce a friend to LMNT. Go to drinklmnt.com/carnivorecast to claim this awesome deal!
What questions would you like answered or who would you like to hear from in the carnivore or research community?