Fisher Neal - @huntingactor - is a Hunting Guide / Columnist with Paleo Magazine / Professional Actor / Theater Producer. He's originally from Tennessee and moved to the NYC area after completing his MFA in acting at Yale School of Drama. Fisher has built his hunting teaching business, Learn to Hunt NYC, to help support himself while he's not acting in TV, theater, and Opera. You can also find him on his Facebook page.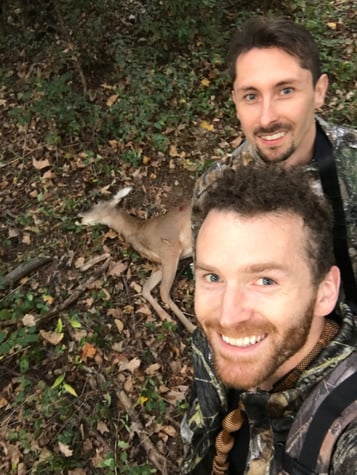 Please consider supporting the show on Patreon or Paypal so we can reach more people:
https://www.patreon.com/CarnivoreCast
This episode is brought to you by Optimal Carnivore. Do you struggle to eat organ meat?
Optimal Carnivore was created by Carnivores for Carnivores.
They created a unique organ complex from grass-fed animals in New Zealand. It includes 9 different organs - Liver, Brain, Heart, Thymus, Kidney, Spleen, Pancreas, Lung etc.
Taking 6 capsules is the same as eating an ounce of raw organ meat from the butcher.
Get 10% off your order by going to https://amzn.to/2sCLB4L and using the code: carnivore10 at checkout!
(currently only shipping within the US)
What questions would you like answered or who would you like to hear from in the carnivore or research community?