Judy Cho (@nutritionwithjudy) is a nutritional therapy practitioner, certified by the Nutritional Therapy Association living in Austin Texas. She also holds a Psychology and Communications degree from the University of California, Berkeley.
Judy follows a carnivore diet and feeds her kids keto. She believes in holistic health and functional nutrition. I love Judy's science-based and practical infographics, articles, and videos that she shares on her Blog, her Instagram, and her YouTube channel. Judy also has a free 37 page pdf Carnivore Beginner's Guide.
Judy works with clients by focusing on the root cause for an array of health struggles. Together, they work to create individualized solutions that are sustainable for the long term.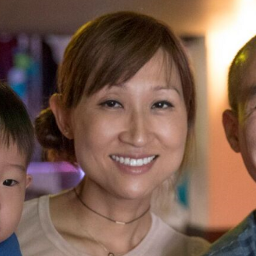 Please consider supporting the show on Patreon or Paypal so we can reach more people:
https://www.patreon.com/CarnivoreCast
Judy and I discuss:
Becoming a NTP

Her health journey

Finding carnivore and overcoming eating disorders

Picking research topics

Digestion / gut health deep dive on carnivore

Carnivore FAQs

Calorie counting

Fasting

Feeding kids

And much more!
What questions would you like answered or who would you like to hear from in the carnivore or research community?