Jeff Smith (@coloradocraftbeef) is a co-owner of Colorado Craft Beef, with his wife Kara. Jeff is a veteran of the cattle and food agriculture industries with a wealth of knowledge about the practices, supply chain, and economics of beef and other animals. Jeff has been on the show several times to cover topics around being a modern-day cattle rancher, supply chains, differences in online meat companies, and more.
I've personally enjoyed and eaten Colorado Craft Beef's boxes and ordered them for my wife and myself for years! Save at checkout and help support the show with coupon code SCOTT and check out the gold standard boxes.
https://coloradocraftbeef.com/
https://www.instagram.com/coloradocraftbeef/
Discover the unparalleled taste and quality of Colorado Craft Beef. As rising leaders in the US meat delivery ranch-to-table space, we continue to surpass our customers' expectations and offer subscriptions nationwide. Elevate your dining experience with our curated burger and steak boxes, and savor how we use innovative, responsible animal and land management practices to create a delicious, high-quality protein source for you and your family.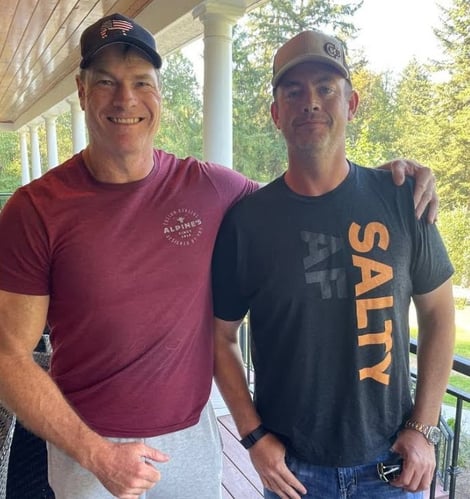 Interested in working with me 1-1? I offer personalized coaching where I can help you reach your goals whether it be fat loss, muscle building, health improvements, or all of the above. I provide tailored nutrition, training, and supplementation advice (one or all together) with 24/7 ongoing support to help guide you every step of the way. Click the link (https://www.carnivorecast.com/meetings/schedule-interview/free-coaching-consult-call) to set up a FREE consult call to go over your goals, answer questions, and discuss what it could look like to work together! Feel free to DM or email me with any questions.
LMNT is offering a free sample pack along with any regular purchase when you use my custom link drinklmnt.com/carnivorecast . The LMNT Sample Pack includes 1 packet of every flavor. This is the perfect offer for 1) anyone who is interested in trying all of our flavors or 2) wants to introduce a friend to LMNT. Go to drinklmnt.com/carnivorecast to claim this awesome deal!
What questions would you like answered or who would you like to hear from in the carnivore or research community?