Soon to be Dr. Zac Robinson is a researcher in exercise science and the founder of Data Driven Strength. Zac has a M.S. in exercise science and is a Certified Strength and Conditioning Specialist. He is currently a graduate research assistant at Florida Atlantic University's Muscle Physiology Laboratory.
He recently published a pre-print exploring the dose-response relationship with proximity to failure, strength gain, and muscle hypertrophy.
https://www.instagram.com/zac.datadrivenstrength/
https://www.data-drivenstrength.com/about
https://www.researchgate.net/publication/370837310_Exploring_the_Dose-Response_Relationship_Between_Estimated_Resistance_Training_Proximity_to_Failure_Strength_Gain_and_Muscle_Hypertrophy_A_Series_of_Meta-Regressions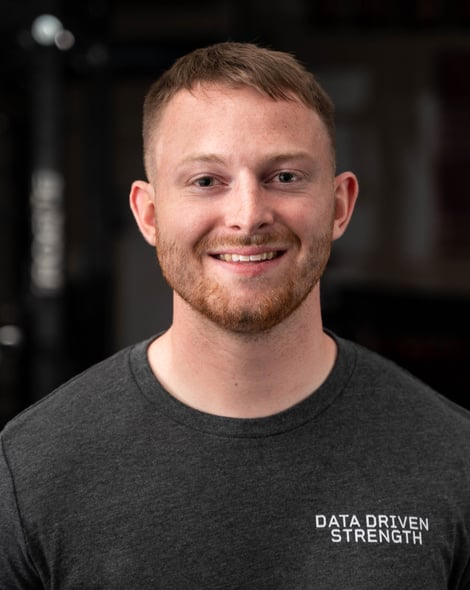 Interested in working with me 1-1? I offer personalized coaching where I can help you reach your goals whether it be fat loss, muscle building, health improvements, or all of the above. I provide tailored nutrition, training, and supplementation advice (one or all together) with 24/7 ongoing support to help guide you every step of the way. Click the link (https://www.carnivorecast.com/meetings/schedule-interview/free-coaching-consult-call) to set up a FREE consult call to go over your goals, answer questions, and discuss what it could look like to work together! Feel free to DM or email me with any questions.
LMNT is offering a free sample pack along with any regular purchase when you use my custom link drinklmnt.com/carnivorecast . The LMNT Sample Pack includes 1 packet of every flavor. This is the perfect offer for 1) anyone who is interested in trying all of our flavors or 2) wants to introduce a friend to LMNT. Go to drinklmnt.com/carnivorecast to claim this awesome deal!
What questions would you like answered or who would you like to hear from in the carnivore or research community?